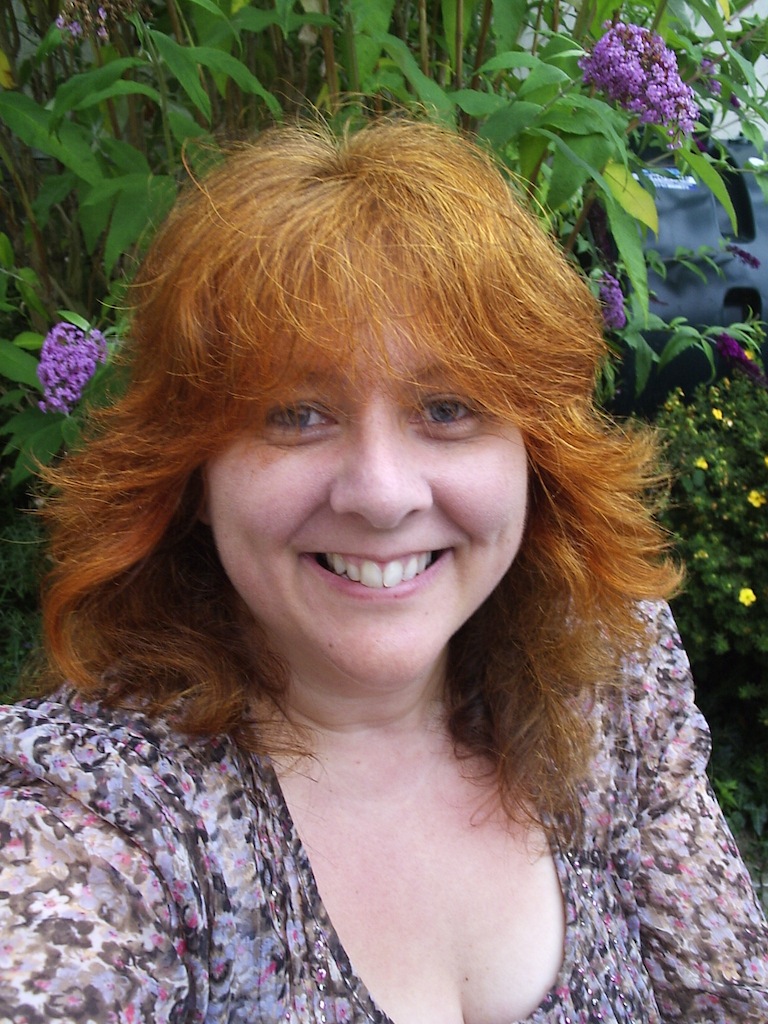 I EXPLAINED last week that I'd been contacted by 45-year-old Julie Robson who now lives in North Devon with her young family and who had heard about the old Seamaster cabin cruiser called Terra Nova that I own jointly with my brother, Alan. Her friend Sue – apparently a regular Herald and News reader – used Facebook to tell her about Riverwatch and to ask the question: "Didn't your dad have a boat called Terra Nova?'
It turns out that Julie's dad, Monty Graham, bought the boat as an unfinished hull back in 1968 and spent two years fitting her out. The Graham family – mum Barbara, Julie and her brother, Cliff, used her for many holidays on the Thames until Monty died suddenly from an aneurism while he was cycling in Spain in 1995 at the age of just 60.
Cliff Graham, 52, who now lives in Ascot, explains: "Terra Nova was dad's pride and joy – he loved her to pieces. To be honest, we didn't want to part with her after he died but we couldn't afford the mooring charges and so we were forced to sell her in 1997 to two guys from Kent."
And it was from those same people that my brother and I bought her and, in an amazing coincidence, returned her to Shepperton where Monty Graham used to keep her.
After much detective work and correspondence between Julie and me we finally established beyond all doubt that it is the same boat her dad built. She was delighted saying: "I'm so grateful to you for taking such good care of her – it means such a lot to me – and to all my family – to learn that the boat dad loved is back on the river where we made such good use of her."
Julie, who is a primary school teacher, recalls her own days as a youngster when Terra Nova was shiny and new.
"I enjoyed all our trips up the Thames – it's such beautiful countryside, isn't it? I grew up building dens on Penton Hook Island and running free on Laleham Reach.
"The thing about the Thames and all our boating trips is the significance of landmarks. Certain places meant certain things… so if we approached a landmark, even when I was little, it meant that I knew what was to follow. For Reading, it was the sight of the power station towers; I think they were near Sonning? But I knew then that the scary lock would follow.
"As you may have gathered, I was an active crew member from a very early age although I wasn't always a very good one.
"At about the age of six, I nearly crashed Terra Nova into the bank just below Egham. I was steering and panicked and headed at a right angle for the bank. Fortunately, my big brother had been left to supervise. He put it into a very quick reverse to save the day."
"Anyway, I used to be on the front rope mostly, going through the locks. I LOVED going down stream.. I could jump out you see. But upstream was harder work. I still shudder at the thought of one very deep lock, because I was only little and couldn't throw the rope up to the attendant who you could hardly see anyway.
"At least we never did anything as stupid as the hired boat behind us in Maidenhead Lock. They actually tied their rope to the bollard, as the lock was being emptied – the boat was left dangling behind ours but the lock keeper ran with an axe and…… chop!"
Julie remembers that many of the locks were beautifully kept – it's nice to know that that hasn't changed.
Julie added: "My favourite lock was Penton Hook of course… just that I was always crossing it. I can remember the old wooden weir and cover. "The lock-keeper used to let us kids ride on the gate as it opened and closed. Bet you wouldn't be allowed to do that nowadays?!"
Too right, Julie, the health and safety brigade would have a fit – I'm just glad you have such happy memories of a childhood spent growing up beside the Thames.
I've offered to take Julie, her mum and brother Cliff out for a nostalgic trip on Terra Nova next spring and I shall look forward to hearing lots more stories about my lovely old boat's history.